Introducing the Speck Warrior Pumps from Global Aquaculture Supply - the ultimate solution for any high-rate sand filter application or water feature. With a large one-piece plastic casing design, integrated strainer basket, and easy on/off two-piece lid, the Speck Warrior is a top choice for those seeking a pump with the highest flow in the market today.
Warrior centrifugal pumps also boasts a unique mechanical seal, resulting in quiet and efficient medium head pump performance. This high-performance pump is built to last, even if mistreated, with the ability to run dry for up to one hour thanks to our unique seal. Plus, the pump can handle water with a brine concentration of up to 5 ppt, making it a versatile choice for a variety of applications.
Installation and maintenance are made easy with 4" quick disconnect unions on both suction and discharge, and a wrench for unions and lid is included with each pump. Flanges are also available upon request. The motor is available in both heavy duty energy efficient Totally Enclosed Fan Cooled (TEFC) or Open Drip Proof (ODP) designs, and is easy to remove without disturbing the plumbing. Reusable o-rings throughout ensure a secure fit and easy maintenance.
Choose the Speck Warrior for its superior performance, ease of use, and positive environmental impact. Trust in the high-quality design and construction that Speck is known for, and experience the benefits of the Warrior for yourself.
To make a purchase, or for more information, please contact us at 844-946-4272 or email at info@globalaquaculturesupply.com.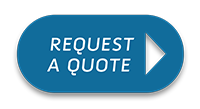 Sorry, there are no reviews for this product yet.