0.75 - 2.5 HP
Speck Scorpion Pumps from Global Aquaculture Supply are the ultimate solution for all your pumping needs. Engineered for durability, quiet performance, and economy, these pumps are a must-have for aquaculture facilities. With the Speck Scorpion Pump, you can rest assured that you're getting a reliable and efficient pump that will keep your system running smoothly.
Built to last, the Speck Scorpion Pump boasts a range of impressive features. It comes complete with a standard Carbon/ceramic 5/8″ mechanical seal for easy replacement, and is non-corrosive, chemical/UV resistant, and can withstand temperatures of up to 150° F. For your safety, the impeller has a dielectric shaft sleeve that provides absolute separation between the water and electric parts.
The Speck Scorpion Pump is equipped with a durable, economical 48 frame thru-bolt mount motor with stainless steel shaft, ensuring that it will stand the test of time. Its suction and discharge ports are equipped with 2″ quick disconnect unions, while the Scorpion-I model comes with 1.5″ quick disconnect unions. Plus, a variety of cord sets are available to suit your needs.
With the Speck Scorpion Pump, you have the flexibility to choose between a 115V or 230V motor in single or 2-speed, making it suitable for a wide range of pumping applications. Whether you're looking to aerate your fish tank, circulate water in your aquaponic system, or pump water through your hydroponic setup, the Speck Scorpion Pump has got you covered.
Invest in the Speck Scorpion Pump from Global Aquaculture Supply today and experience the ultimate in durability, efficiency, and economy. With its impressive features, you can rest assured that you're getting a pump that will meet your needs and exceed your expectations. Order now and start enjoying the benefits of the Speck Scorpion Pump.
To make a purchase, or for more information, please contact us at 844-946-4272 or email at info@globalaquaculturesupply.com.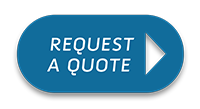 Sorry, there are no reviews for this product yet.