Introducing the Speck Intrepid Pumps from Global Aquaculture Supply - the perfect solution for your medium head pumping needs! Designed with upgraded features usually found only in larger pumps, the Speck Intrepid circulation pump is a high-performance, self-priming pump that offers exceptional value and convenience.
One of the most notable features of the Speck Intrepid pump is its ease of installation and maintenance. The pump is equipped with quick disconnect unions, making it simple to install and remove as needed. The clear two-piece lid is also easy to remove, allowing for convenient access to the interior of the pump.
In addition to its convenient design, the Speck Intrepid pump is also highly durable and resistant to corrosion, chemicals, and UV rays. It can withstand temperatures of up to 150° F, making it an ideal choice for a wide range of applications.
Safety is also a top priority with the Speck Intrepid pump. The impeller is designed with a dielectric shaft sleeve that provides absolute separation between the water and electric parts, ensuring that users are always protected.
Other features of the Speck Intrepid pump include a standard carbon/ceramic 5/8" mechanical seal that can be easily replaced, as well as a variety of cord sets and optional high bases to suit your needs.
With its exceptional performance, durability, and ease of use, the Speck Intrepid pump is the perfect choice for your medium head pumping needs. Order yours today and experience the convenience and reliability of this high-quality pump!
To make a purchase, or for more information, please contact us at 844-946-4272 or email at info@globalaquaculturesupply.com.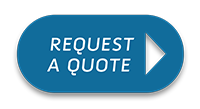 Sorry, there are no reviews for this product yet.