Speck Enterprise Pumps from Global Aquaculture Supply are the versatile and high-performance pump that saves you time and money. With its unique mechanical shaft seal, the Enterprise centrifugal pumps can even run dry for an hour if mistreated, making it a direct replacement for commonly-used pumps in the market.
The Speck Enterprise Pump is designed to accommodate several models with its fittings and risers, and can be used for water with a brine concentration of up to 5 ppt. Its non-corrosive, chemical and UV-resistant construction can withstand temperatures of up to 175°F, making it a reliable choice for a wide range of applications.
Choose from a range of motor options, including single or two-speed motors ranging from 0.75 to 3.5 HP, or a variable speed motor offering 1.65 and 2.7 THP. The Enterprise Pump comes equipped with quick disconnect unions for easy installation and maintenance, and a lock ring that incorporates handles for easy lid removal.
For your safety, the Speck Enterprise Pump is designed with a dielectric shaft sleeve that provides absolute separation between the water and electric parts, ensuring maximum safety and peace of mind.
Upgrade to the Speck Enterprise Pump today and experience high-performance pumping with added convenience and safety features. Trust Global Aquaculture Supply for all your aquaculture needs. Order now and see the difference for yourself.
To make a purchase, or for more information, please contact us at 844-946-4272 or email at info@globalaquaculturesupply.com.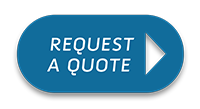 Sorry, there are no reviews for this product yet.