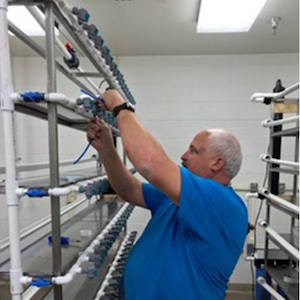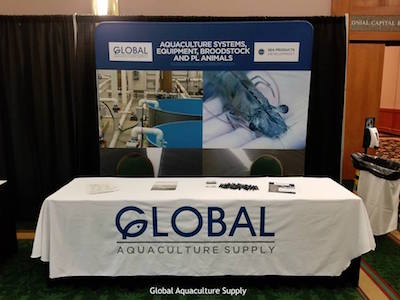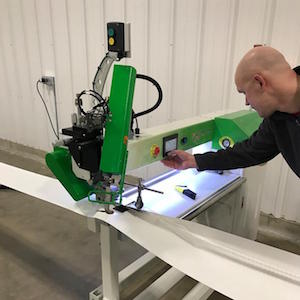 Global Aquaculture Supply: Bringing High-Quality Products to the Aquatic Industry
Global Aquaculture Supply was founded in early 2017 with a mission to provide the aquatic industry with high-quality, reliable products at fair and honest pricing. With a strong background in aquaculture, the founders of Global Aquaculture Supply knew the frustrations that could come from dealing with vendors who didn't understand the industry's unique needs.
At our warehouse in Vista, California, we carry equipment from industry-leading manufacturers to meet our clients' specific needs in aquatic research, aquaculture, and commercial aquatic exhibit markets. Our team members are located all over the United States, so we are equipped to service customers anywhere, anytime. No project is too big or too small!
Our commitment to quality and reliability is evident in every aspect of our business. We work hard to ensure that our products are of the highest quality, and we stand behind them with exceptional customer service. We understand that our customers rely on us to provide them with the tools they need to succeed in their businesses, and we take that responsibility very seriously.
We are proud to offer a wide range of products to meet the needs of the aquatic industry, including filtration and disinfection systems, aquaculture tanks, heating and cooling systems, and much more. Our team of experts is always available to help our clients choose the right products for their specific needs, and we are committed to providing them with the support they need to get the most out of their investments.
At Global Aquaculture Supply, we are passionate about the aquatic industry, and we are dedicated to helping our clients succeed. Whether you are a researcher, an aquaculturist, or a commercial aquatic exhibit operator, we have the products and expertise you need to get the job done right. Contact us today to learn more about how we can help you achieve your goals.
Phone: 1-844-946-4272
Email: info@globalaquaculturesupply.com