Looking for a high-performance pump that's engineered for durability and quiet performance? Look no further than the Speck Bismark medium head pump from Global Aquaculture Supply.
Equipped with a 2" suction and 1.5"/2" discharge, this pump delivers optimum efficiency for a variety of applications. And with its unique mechanical shaft seal, it can even run dry for up to one hour if mistreated.
But that's not all - this pump is also designed to withstand the toughest conditions. It's non-corrosive and chemical/UV resistant, making it ideal for use in a variety of environments. And with a maximum temperature rating of 175° F, you can be sure it will stand up to even the hottest conditions.
Installation and maintenance are a breeze, thanks to the quick disconnect unions that come standard with all models. And for added safety, the impeller features a dielectric shaft sleeve that provides absolute separation between the water and electric parts.
The heavy-duty pool motor, which features a PSC switchless design, extra-large sealed ball bearings, and thermal protection to ensure long-lasting performance. And with the option to add an E-plus® /extreme-E™ energy efficient motor, you can enjoy even lower energy consumption without sacrificing performance.
Order your Speck Bismark medium head pump today and experience the ultimate in durability and performance!
To make a purchase, or for more information, please contact us at 844-946-4272 or email at info@globalaquaculturesupply.com.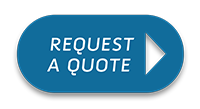 Sorry, there are no reviews for this product yet.