Introducing our Trimline Pleated Filter Cartridges, made from reusable polyester fabric that has been pleated for reliable filtration. The pleated design provides 4.6 to 9.3 square meters of surface area to maximize the cartridge's dirt holding capacity and extend the time between cleaning.
Our Trimline Pleated Filter Cartridges are a reliable and cost-effective solution for a wide range of applications. The pleated design ensures maximum surface area for ideal filtration performance, while the reusable polyester fabric provides durability and long-lasting performance.
In summary, if you're in need of high-quality pleated filter cartridges, our Trimline Pleated Filter Cartridges are an excellent choice. With a pleated design and reusable polyester fabric construction, these cartridges provide reliable filtration and long-lasting performance for a wide range of applications.
Material: Polyester Fabric material, Vinyl Plastisol end caps and a Polypropylene core
Operating Temperature: 4o C to 50o C
Maximum Pressure Drop: 20 kPa
Simple Maintenance: The filter cartridge is easily cleaned by hosing the pleats with a standard garden hose.
To make a purchase, or for more information, please contact us at 844-946-4272 or email at info@globalaquaculturesupply.com.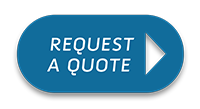 Sorry, there are no reviews for this product yet.