Global Aquaculture Supply offers a comprehensive range of industrial filter bags in both single and double lengths. The single length bags measure 7" x 16", while the double length bags measure 7" x 32", both of which are industry-standard bag sizes that fit Hayward's single or double length filters.
Our filter bags are available in sewn or welded construction, with either a sewn-in bag ring or a PP flange ring. Flanged bags have PP handles at the top to make removal easier, while other bags have a sewn-in cloth handle for removal. The bags come in a range of micron ratings from 1 to 800 um, and materials include glazed polypropylene needled felt, singed polyester needled felt, polypropylene monofilament mesh, and nylon monofilament mesh.
If you're in need of high-quality filter bags for your industrial application, Global Aquaculture Supply has you covered. With a range of sizes, constructions, materials, and micron ratings to choose from, our filter bags are sure to meet your specific needs and provide reliable performance for your filtration system.
To make a purchase, or for more information, please contact us at 844-946-4272 or email at info@globalaquaculturesupply.com.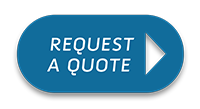 Sorry, there are no reviews for this product yet.