Global Aquaculture Supply offers a wide range of cartridge filters in multiple thermoplastic materials to meet your specialized filtration needs. Our Haywards CFLV Series in Platinum GF-PP (glass-filled Polypropylene) is a top-of-the-line option for single or multiple (5) cartridges, featuring a one-piece injection molded Platinum GFPP, flexible true-union end design, and sizes ranging from 2" to 4"/DN50 – DN100 with socket, threaded, fusion and flanged end connections.
We also offer Simplex and Duplex assemblies, as well as other assemblies upon request, to meet your specific needs. Our FLT Series provides corrosion-resistant solutions for low-flow and tight space requirements in PVC and CPVC materials, providing even more options to choose from.
Additionally, we offer a complete range of pleated cartridges in multiple micron ratings and materials to ensure that we have a filtration solution for every application.
If you're in need of high-quality cartridge filters for your filtration system, Global Aquaculture Supply has you covered. With multiple thermoplastic materials, a wide range of sizes and end connections, and pleated cartridges in multiple micron ratings and materials, we have the expertise and products to meet your specific filtration needs.
Key Features and Benefits
Platinum Glass Filled Polypropylene
One-Piece Injection Molded Construction
Allows for Single 7" or Multiple (5) 2-1/2" Cartridges
Ideal for Pleated, Meltblown or Spin Wounded Cartridges
True Union Design with Multiple End Connection Options
Hand Removable Ergonomic Cover with Liquid Displacing Dome
Vent Valve on Cover
In-Line or Loop Configuration
Drain Port at Bottom
Integral Mounting Base
Product Options
Duplex or Other Manifold Systems• Vent Gauge with Gauge Guard• Pressure Differential Gauge and Switch• EPDM Seals• Multiple Cartridge Adapters Options
Material Classes
CPVC per ASTM D1784, Cell Class 23447
GFPP per ASTM D4101, Cell Class 85580
To make a purchase, or for more information, please contact us at 844-946-4272 or email at info@globalaquaculturesupply.com.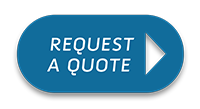 Sorry, there are no reviews for this product yet.