Hayward Filter Cartridges from Global Aquaculture Supply are designed for use with single and multiple cartridge vessels, including both single and double length vessels. These cartridges are available in multiple micron ratings for high-efficiency filtration, with nominal micron ratings of 1, 5, 10, and 30.
Our Hayward Cartridges are made with pleated materials, including PP and PE Cellulose with PVC DOE. This ensures that they provide reliable and efficient filtration for a wide range of applications.
If you're in need of high-quality cartridges for your filtration system, our Hayward Cartridges are an excellent choice. With multiple micron ratings and pleated materials, these cartridges are sure to meet your specific needs and provide reliable performance for your filtration system.
To make a purchase, or for more information, please contact us at 844-946-4272 or email at info@globalaquaculturesupply.com.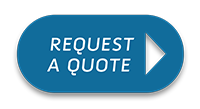 Sorry, there are no reviews for this product yet.