Trimline Cartridge Filters are ideal for applications where backwashing may not be practical. Constructed from high-impact polypropylene and designed for easy maintenance, Trimline Cartridge Filters provide years of trouble-free service. The pleated filter cartridges are fabricated from pleated reusable polyester fabric, providing 4.6m2 to 9.3m2 of surface area to maximize dirt holding capacity and extend the time between cleaning.
Our Trimline Cartridge Filters are made with high-quality materials, including polyester fabric for the filter media, vinyl plastisol end caps, and a polypropylene core. They are designed to operate at temperatures ranging from 40°C to 50°C and have a maximum pressure drop of 20 kPa. Additionally, the one-piece mold construction ensures easy maintenance for these filters.
If you're in need of reliable cartridge filters for your application, our Trimline Cartridge Filters are an excellent choice. With specially treated synthetic fabric and a pleated design, these filters provide reliable filtration and extended time between cleaning. The high-quality materials and simple maintenance make them a durable and cost-effective filtration solution for a wide range of aquaculture applications.
To make a purchase, or for more information, please contact us at 844-946-4272 or email at info@globalaquaculturesupply.com.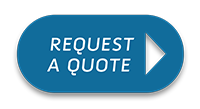 Sorry, there are no reviews for this product yet.