Speck Endurance Pump from Global Aquaculture Supply are perfect for commercial vacuum and sand filters, as well as high head and low head circulation systems. With its high efficiency design and unique mechanical shaft seal, the Endurance pump can run dry for up to one hour if mistreated, making it a great choice for busy commercial applications.
In addition to its impressive performance capabilities, the Speck Endurance pump is also highly resistant to corrosion, chemicals, and UV rays, making it a durable and long-lasting choice for any aquatic environment. It can even handle water with a brine concentration of up to 5 ppt!
For added safety, the pump's impeller features a dielectric shaft sleeve that provides absolute separation between the water and electric parts. And with its heavy-duty, energy efficient pool motor and thermally protected design, the Endurance pump is built to last.
Whether you're looking for a reliable pump for your commercial aquarium, pool, or other aquatic system, the Speck Endurance pump from Global Aquaculture Supply is the perfect choice. Order yours today and start enjoying reliable, efficient performance for years to come!
To make a purchase, or for more information, please contact us at 844-946-4272 or email at info@globalaquaculturesupply.com.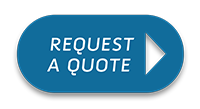 Sorry, there are no reviews for this product yet.