The CEPEX Industrial Series Butterfly Valves offer exceptional flow characteristics and minimal pressure drop, making them ideal for flow control with minimal piping space. With resistance to many inorganic chemicals and excellent mechanical strength, the CEPEX valves have been factory tested to ensure their performance and long-term quality. With several dimensioning standards such as ISO/DIN and ANSI/ASTM available, you can be assured that these valves will match your project's needs perfectly. For aquaculture specialists looking for a reliable valve solution that offers good flow characteristics with minimal maintenance required, the CEPEX Industrial Series Butterfly Valves are an ideal choice.
Why Choose CEPEX Industrial Series Butterfly Valves?
• Ideally suited for flow control using minimal piping space
• 100% factory tested
• Minimal pressure drop
• Low maintenance
• Resistance to many inorganic chemicals
• Excellent flow characteristics
• Good mechanical strength
To make a purchase, or for more information, please contact us at 844-946-4272 or email at info@globalaquaculturesupply.com.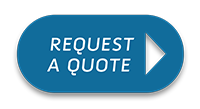 Sorry, there are no reviews for this product yet.