The Hayward BYV Series Butterfly Valves are the industry-standard for aquaculture professionals in need of dependable valves. These advanced thermoplastic butterfly valves are made with an incredibly robust construction and reliable 1-piece body design that is lighter than metal valves of equal size. A revolutionary hand lever with a 72 spline interlock mechanism provides 19 stopping positions at every 5°, as well as an UV inhibitor for enhanced outdoor performance.
Additionally, the BYV butterfly valves feature reinforced lug holes and optional overmolded 316 stainless steel lugs for dead end service or isolation needs. The valve can be ordered in ANSI150 and DIN/EN PN10 flange patterns along with a pressure rating of 150 PSI at 70°F; making them more than suitable for even the most demanding applications.
Whether you're managing a wastewater system or keeping irrigation under control, Hayward BYV Series Butterfly Valves are designed to deliver peak performance, even in the toughest conditions. Let us provide you with the proven reliability you need in your system.
To make a purchase, or for more information, please contact us at 844-946-4272 or email at info@globalaquaculturesupply.com.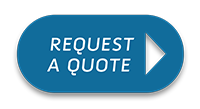 Sorry, there are no reviews for this product yet.