For applications requiring reliable shutoff, Clear & White Flapper Type Check Valves are the perfect fit. Made from tough, quality materials and designed to handle pressures up to 150 psi, these swing check valves offer superior performance for aquaculture professionals. With a maximum service temperature of 140°F (60°C) and a minimum opening pressure of less than 0.5 psi, this lightweight but powerful solution ensures reliable water flow with minimal back pressure. And thanks to temperature/pressure de-ratings for EPDM seat materials, these valves can be safely and optimally deployed in various environments. Installing Check Valves provides our customers the assurance they require when setting up their systems – making life easier while protecting their investment.
Product Details:
Pressure Rating @ 73°F (23°C), Water
• 1/2" - 4" Full Flow (open) 150 psi
• Back Pressure (closed) 75 psi
• 6" - 8" Full Flow (open) 100 psi
• Back Pressure (closed) 50 psi

Maximum Service Temperature
• 140°F (60°C)

Temperature/Pressure De-ratings Apply
• EPDM Seat
To make a purchase, or for more information, please contact us at 844-946-4272 or email at info@globalaquaculturesupply.com.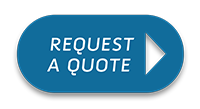 Sorry, there are no reviews for this product yet.