Spears gate valves are the aquaculture specialist's dream come true: their thicker and heavier design outperforms standard Schedule 40 designs, allowing it to handle higher PSI with efficiency and safety. Available in 1/2" - 4" socket or threaded sizes, its pressure rating at 73°F (23°C) is 200 psi for 1/2" - 2", 150 psi for 2-1/2" - 3", and 235 psi for 4". Furthermore, these valves have a maximum service temperature of 140°F (60°C) for PVC and 200°F (93°C) for CPVC. For maximum performance assurance, temperature and pressure de-ratings are applied. All valves are assembled using a safe and water soluble lubricant to provide hassle-free function with minimal maintenance needs. Investing in Spears Gate Valves will ensure you get superior performance with the peace of mind that comes from procuring the highest quality product around.
Pressure Rating @ 73°F (23°C), Water‍
• 1/2" - 2": 200 psi
• 2-1/2" - 3": 150 psi
• 4": 235 psi
• Flanged: 150 psi
Maximum Service Temperature‍
• PVC = 140°F (60°C)
• CPVC = 200°F (93°C)

Temperature/Pressure De-ratings Apply‍
• CPVC Gate-Wedge on CPVC Valve
• All Valves Assembled with Silicone-Free,
• Water Soluble Lubricant
To make a purchase, or for more information, please contact us at 844-946-4272 or email at info@globalaquaculturesupply.com.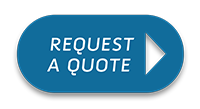 Sorry, there are no reviews for this product yet.