Hayward TBH Series True Union Ball Valves are the ideal solution for aquaculture specialists who demand quality and reliability in their valves. Featuring low maintenance designs with superior sealing technology, this series of ball valves is built to last, from sizes 1/4" up to 6". All sizes feature energized PTFE seats with backing O-rings as standard – and the best part? All seats are reversible for easy field rebuilds. Safety features include a standard integral lock-out feature that secures onto the body of the valve. Each valve is fully pressure rated for 250 PSI at 70°F/23°C non-shock up to 2", and 235psi at 70°F non-shock for sizes 2-1/2" – 4". And if you need global use, no problem! The TBH Series are available with IPS or DIN/EN and JIS socket, threaded and flanged end connections so you can be sure your system is operating efficiently wherever you go. So if you're an aquaculture specialist looking for top quality ball valves, look no further than the Hayward TBH Series True Union Ball Valves!
Applications:
Water and Wastewater Treatment & Clean Water Technology
Chemical Processing and Transfer
Aquatic and Animal Life Support Systems
Marine and Corrosive Environments
Water Parks & Features
General Processing
Why choose Global Aquaculture Supply True Union Ball Valves Over The Competition?
Full 250 psi Rating up to 2" and 235psi, Non-Shock at 70°F / 23°C.
Integral ISO 5211 Mounting Pad for Easy Actuation
Standard Lock-Out Plate, Lock-Out / Tag-Out for up to 4 Locks
Permanent Laser Markings, Eliminates Labels
System friendly "Molded-In" Footpad for Skid or Panel Mount
UV Resistant Sure Grip Ergonomic Handle
FPM or EPDM Seals
Double O-Ring Stem Seals
Reversible PTFE Seats - Standard
Easy Replacement for Existing Hayward TB Series
To make a purchase, or for more information, please contact us at 844-946-4272 or email at info@globalaquaculturesupply.com.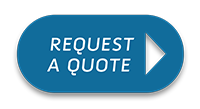 Sorry, there are no reviews for this product yet.