If you're looking for a reliable, easy-to-install PVC Union, look no further than the Schedule 80 PVC Union by Spears. Made from PVC and featuring a threaded connection, it's designed to provide secure sealing in cold-water pressure distribution systems—making it perfect for irrigation, pool and spa, potable water, and chilled water applications. Not only does that make installation fast and simple, but you can rest assured that your union will be resistant to oil, water, and some solvents thanks to its EPDM seal. Overall, there's no better choice on the market when you want peace of mind knowing your pipes are securely connected while retaining maximum flexibility.
To make a purchase, or for more information, please contact us at 844-946-4272 or email at info@globalaquaculturesupply.com.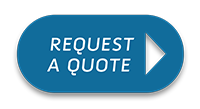 Sorry, there are no reviews for this product yet.