The ProMinent® Industrial Grade ORP Sensor offers the highest level of precision possible for aquatic applications and monitoring systems. Our advanced sensor design provides optimum life, control, and accuracy. We even offer a two year warranty so you can trust in the quality of our product. These sensors are capable of measuring a range from -1000-1000mV with temperatures from 32-76 F and can withstand up to 87 psi in pressure. Our proprietary clear PVC housing makes retrofitting in the field both easy and reliable. And not only that, but the Redox Element uses large surface area with platinum which ensures robust fouling resistance. All components assemble easily to any wall, making installation efficient and practical. Now you can make sure your system is optimal with ProMinent®'s Industrial Grade ORP Sensor!
Product Details
Range: -1000-1000mV
Temperature: 32-176 F (0-80 C)
Max Pressure: 87 psi (6 bar)
Minimum Conductivity: >150mS/cm
Diaphragm: Large surface, large pore PTFE for robust fouling resistance
Installation length: 1.24" (31.5mm) 1/2" MPT thread
Mounting: 0.5" NPT or 25mm DGMA sensor housing
Electrolyte: 38.8 ml inorganic gel for long life
Redox Element: Large surface area with platinum for robust fouling resistance
Sealed SN6 connection vs. exposed BNC connection
2 year warranty
To make a purchase, or for more information, please contact us at 844-946-4272 or email at info@globalaquaculturesupply.com.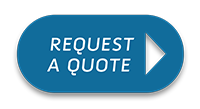 Sorry, there are no reviews for this product yet.