ProMinent® Industrial Grade pH-ORP Sensors offer the best of both worlds: reliability and precision. Our 20-plus years in the water treatment market have allowed us to specialize in creating durable, long-lasting instruments that help you get the job done right. The sensors are designed to control most aquatic applications and can stand up to the elements, thanks to our sealed SN6 connections. Furthermore, each sensor is backed by a two year warranty for peace of mind.
For ultimate performance, pair your ProMinent® pH Sensor with our modular clear PVC housing, which can be fitted in the field with ease. This housing system also comes compatible with any back panel installation so that it can be easily attached to any wall surface. The effective pH range is from 2 to 12 at temperatures between 32F and 176F (0C - 80C) and a maximum pressure of 87psi (6 Bar).
At Global Aquaculture Supply, we understand that accuracy and reliability are key for any aquaculture specialist seeking monitoring systems, so you can rest assured that our sensors will make sure your operations run smoothly and safely every time.
Product Details
pH range: 2-12
Temperature: 32-176 F (0-80 C)
Max Pressure: 87 psi (6 bar)
Minimum Conductivity: >150mS/cm
Diaphragm: Large surface, large pore PTFE for robust fouling resistance
Installation length: 1.24" (31.5mm) 1/2" MPT thread
Mounting: 0.5" NPT or 25mm DGMA sensor housing
Electrolyte: 38.8 ml inorganic gel for long life
Sealed SN6 connection vs. exposed BNC connection
2 year warranty
To make a purchase, or for more information, please contact us at 844-946-4272 or email at info@globalaquaculturesupply.com.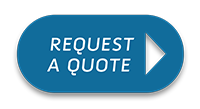 Sorry, there are no reviews for this product yet.