The DO6400 Galvanic Dissolved Oxygen Sensor is the perfect monitoring system for aquaculture specialists. With a fast response time and accurate measurements, you can easily maintain optimal dissolved oxygen levels for your particular aquatic environment. Our sensors come with a 4-20mA analog output scale that directly integrates with PLC systems for easy data collection, plus a Teflon (PTFE) process fitting with 10 ft cable and tinned lead connector for secure installation. Long-term deployment is simple due to its large electrolyte reservoir, and the 24VDC 4-20mA input voltage makes setup even more straightforward. And you can rest assured knowing that the DO6400 comes backed by our limited one year warranty. Invest in the reliable monitoring system that aquaculture professionals trust – invest in the DO6400 galvanic dissolved oxygen sensor today.
Product Details
Fast response time for accurate dissolved oxygen monitoring
Direct MilliVolt, 4-20mA analog or MODBUS/RS485 digital output signal to integrate with a PLC or other control system
Input voltage standard 24VDC 4-20mA
Ready for long-term deployment with large electrolyte reservoir
One year limited warranty
Included with purchase:
• DO6400 Series Galvanic Dissolved Oxygen Sensor
• (2) Replacement Membranes and O-rings
• (1) Membrane Removal Tool
• (1) 250mL bottle of electrolyte (about 6 refills)
To make a purchase, or for more information, please contact us at 844-946-4272 or email at info@globalaquaculturesupply.com.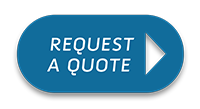 Sorry, there are no reviews for this product yet.