Introducing the OxyGuard Standard Dissolved Oxygen Probe - a revolutionary tool that has been at the forefront of oxygen monitoring since its introduction in 1987. Today's OxyGuard Standard Probe is even better than its predecessor, featuring a hermetically sealed design that can be opened for membrane replacement or complete renovation if needed, but should not require this for many years.
The OxyGuard Standard Probe boasts exceptional measurement stability, maintaining accuracy even when subjected to sudden 20-degree Celsius temperature changes when measuring in air. The probe's sensitivity remains the same for at least 3 years when measuring in clean air at room temperature, demonstrating that it is not affected by "ageing" like some other probes.
At OxyGuard, we believe that the OxyGuard Standard Probe is the most accurate, low-maintenance, and cost-effective dissolved oxygen probe available in the aquaculture industry today. Trust in the OxyGuard Standard Dissolved Oxygen Probe for reliable and precise measurements of oxygen levels in your aquatic environment.
To make a purchase, or for more information, please contact us at 844-946-4272 or email at info@globalaquaculturesupply.com.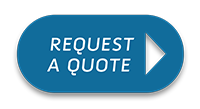 Sorry, there are no reviews for this product yet.