OxyGuard Atlantic Dissolved Oxygen Monitor and Controllers are a versatile and user-friendly tool for accurate oxygen measurement and control in aquatic environments. Ideal for use in shrimp farms, carp farms, and other installations with individual large ponds, the Atlantic measures both dissolved oxygen and temperature, providing a comprehensive understanding of the aquatic environment.
The Atlantic features 4 relay outputs and compensates for atmospheric pressure, allowing for accurate control of aerators. The user can link setpoints to parameters as desired, and setpoints can be linked to output relays. It is also possible to link setpoints together, enabling an aerator to be started from both a DO setpoint and a temperature setpoint, for example.
Trust in the OxyGuard Atlantic Dissolved Oxygen Monitor and Controller for reliable and precise measurements of oxygen levels in your aquatic environment. With its advanced features and user-friendly design, the Atlantic is the ideal tool for ensuring optimal oxygen levels and the health of your aquatic life.
To make a purchase, or for more information, please contact us at 844-946-4272 or email at info@globalaquaculturesupply.com.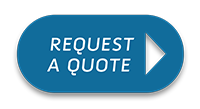 Sorry, there are no reviews for this product yet.