OxyGuard Pacific Dissolved Oxygen Probes are a new and improved solution for measuring dissolved oxygen levels in aquatic environments. Built on entirely new technology, these probes are designed to be more robust, accurate, and stable than ever before. Each probe comes with a unique serial number for traceability, ensuring complete quality control.
The new technology used in the Pacific Dissolved Oxygen Probes provides unparalleled accuracy and stability. Temperature readings remain unaffected by resistance in the cable, eliminating the need for temperature compensation even in long cables. Interference of the signal from other equipment is also mitigated, further enhancing accuracy and stability.
Trust in the OxyGuard Pacific Dissolved Oxygen Probes for precise and reliable measurements of dissolved oxygen levels in your aquatic environment. With their cutting-edge technology and unique serial numbers for traceability, these probes are the ideal tool for ensuring optimal oxygen levels and the health of your aquatic life.
To make a purchase, or for more information, please contact us at 844-946-4272 or email at info@globalaquaculturesupply.com.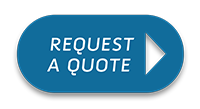 Sorry, there are no reviews for this product yet.