Sump Tank Filtration Systems are the ultimate, ready-to-go turnkey solution for aquaculture specialists who need a reliable and efficient filtration system. These systems offer exceptional performance and scalability - they're fitted with multiple filtration stages all in one convenient package, making it easy, simple and cost effective to ensure quality water. Our systems are perfectly designed to remove particles, provide biofiltration, aeration and temperature control, automated disinfection and more. As an added bonus, our Sump Tank Filtration Systems can be fully customized to meet your exact needs so you always have the perfect solution for any given application.
Our systems come in sizes ranging from 10 GPM up to 7,000 GPM – whatever scale project you've got on your hands, we've got the heavy-duty equipment and accessories that you need in order to meet your specific water quality objectives as well as your budget demands. Plus all of our filter systems come pre-programmed and water tested prior to being shipped out to you so that you are guaranteed top quality performance with every purchase. So if you're looking for flexibility, reliability and efficiency in a turnkey system, look no further than Global Aquaculture Supply Co. for all of your aquaculture filtration needs!
To make a purchase, or for more information, please contact us at 844-946-4272 or email at info@globalaquaculturesupply.com.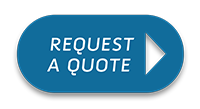 Sorry, there are no reviews for this product yet.