Rack Mounted Multi-Tank Systems are the perfect solution when you need to provide full aquatic care in a limited space. Our systems have been designed specifically for research and teaching laboratories, using the most reliable filtration and water quality control technologies.
Our tanks come in a wide range of sizes, with options ranging from two gallons all the way up to 22 gallons. Because of their compact size, they can fit into almost any space while still providing maximum functionality. In addition, we offer a multi-stage biosump filtration system as well as state-of-the-art water quality monitoring and control with modern communications and data logging capabilities.
For ultimate flexibility, accessorize your Rack Mounted Multi-Tank Systems with our range of temperature control systems that further add to their reliability; complete control over water conditions will give you absolute confidence in your research outcomes. When it comes to aquaculture needs in constrained spaces, there is no match for an Global Aquaculture Supply Rack Mounted System!
Plus, you can choose between stand alone rack filtration or centralized systems so you can decide which configuration works best for your project. With reliability at its core, our systems ensure your aquatic environment continues to perform for years to come.
Why Choose Global Aquaculture Supply For Your Rack-Mounted Aquaria Needs?
Fully customizable tank and rack configurations to suit any project
Heavy Duty non-corrosive welded 316 stainless steel racks with leveling feet
Wide range of tank options available including clear polycarbonate, glass and acrylic aquaria ranging from 2 gallons to 22 gallons.Custom sizes & types available.
Compact multi-stage biosump filtration system built from heavy duty, non-corrosive welded HDPE
Reliable moving bed bioreactor (MBBR) biofilter technology
Stand Alone Rack Filtration or Centralized filtration systems available for multiple rack systems.
Open channel drain system for maximum hydraulic efficiency
State-of-the Art water quality monitoring,control & alarm system with modern communications, data-logging, alarm notifications,water quality control and more!
Full range of temperature control options available
To make a purchase, or for more information, please contact us at 844-946-4272 or email at info@globalaquaculturesupply.com.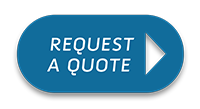 Sorry, there are no reviews for this product yet.