ArvoTec's Multi-Tank Feeding Robot is a revolutionary solution for increasing the efficiency of fish farming. Designed for indoor fish farming, this modern feeding robot can take care of feeding up to 240 individual tanks, making it an efficient and cost-effective solution for aquaculture businesses.
The feeding robot is mounted on a single rail running on top of the tanks, allowing the robot to move freely from tank to tank during normal operations. The rails are of a simple design that doesn't require heavy maintenance or power, making it an easy-to-use solution for fish farmers.
When distributing feed, the robot can either stop in the middle of each tank, have multiple feeding points per tank, or run along the full length of a raceway, giving unparalleled coverage of surface area. Up to four different feeds can be carried simultaneously, and each tank can be given a different mixture, providing maximum flexibility and customization.
The fully automatic fish feeding robot saves time and effort, as it fills its hoppers and recharges its battery between each feeding round. When filled, the robot typically holds enough feed for one round of feeding, which also helps to keep the feed fresh, as there's no need to contain it for long periods of time in often humid environments. After completing a feeding round, the robot returns to its home station to recharge and refill from an automatic refill station.
The feeding robot can be used on its own as a stand-alone version or combined with ArvoTec's feeding control system to unlock its full potential. Whether it's a stand-alone feeder for a single tank or a fully automatic robotic feeding system for your aquaculture facility, Global Aquaculture Supply can fully support your equipment needs. Arvo-Tec stand-alone feeders offer a time-saving economical and efficient solution.
In addition to the Feeding Robot, Global Aquaculture Supply also supports fish feeding solutions with a full inventory of equipment and spares for existing or new installations. With the Feeding Robot, fish farmers can increase the efficiency of their operations, save time and effort, and ultimately increase profits. Invest in the ArvoTec Feeding Robot today and experience the benefits of modern and efficient fish feeding technology.
To make a purchase, or for more information, please contact us at 844-946-4272 or email at info@globalaquaculturesupply.com.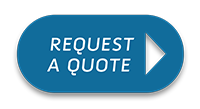 Sorry, there are no reviews for this product yet.