Arvo-Tec Feeding Control Systems offer a wide range of advanced features, including precise feeding, water quality monitoring, data logging, and alarm functions. This versatile control system is suitable for use with our Arvo-Tec Single Tank Feeders, Robot Feeding and Centralized Feeding Systems, and can be linked together to create a comprehensive feeding network. With all systems accessed through a single cloud-based interface, managing your feeding solutions has never been easier.
The Arvo-Tec feeding control system is equipped with temperature and oxygen sensors and uses a mathematical/biological energy demand model to calculate the optimal amount of feed for each dosing unit in real-time, based on the size and species of fish. Additional water parameters can be monitored by connecting desired probes to the system, allowing for precise, targeted feeding.
Arvo-Tec Feed Control Systems significantly reduce the daily workload and manpower required manage large systems. The efficiency and accuracy directly helps to decrease the environmental load by minimizing waste feed. This becomes especially important in RAS environments where over or under feeding can have major consequences. A healthy, sanitary system promotes healthy fish and more accurate and scalable feeding lead into producing more uniform crops.
Smart technology for more efficient feed processes
The Arvo-Tec feeding control system is composed of one or several control units that can be used to form a feeding network or operate as a stand-alone version. These control units can be operated locally or remotely via our web-based user interface, ArvoPRO.
ArvoPRO offers a cloud-based version that allows you to access the system from any smart device or computer without the need for additional software or apps. The control units can also work in safe mode, meaning that they will continue to operate independently even if there is an interruption in the data network.
The Arvo-Tec control unit is capable of accepting external signals from other systems. For instance, if you already have an oxygen monitoring system that can extract signals, you can use these signals to interrupt the feeding process when required with ease. Additionally, the Arvo-Tec control unit can be set to trigger emergency oxygenation when needed, and it can even be used as an advanced photoperiodic controller to simulate sunrise and sunset.
Automatic or manual adjustment options
The Feeding Control System utilizes a unique biological formula to calculate the ideal amount of feed in real-time. A selection of these formulas is available for different species, which can be customized to meet your specific needs. This results in an ideal feeding routine that adapts automatically each day as the fish grows. In addition to automation, feeding rates can be manually adjusted or overridden entirely to set a flat feeding rate.
During operation, the system collects data from each connected probe, which can be used to fine-tune the feeding process and generate reports. The control system reads temperature and oxygen levels in the water during standard operation, with the ability to monitor up to eight different parameters simultaneously on each control unit. If you prefer to operate the feeding system without any probes connected, you can switch to manual mode.
To learn more about how the Arvo-Tec feeding control system can benefit your operation, please contact us at 844-946-4272 or email at info@globalaquaculturesupply.com for more information.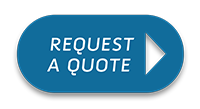 Sorry, there are no reviews for this product yet.