Introducing the OxyGuard Pacific Monitoring and Control System - a versatile and comprehensive solution designed for use in fish farms. This multi-channel and multi-parameter system is both modular and compact, providing a complete solution in a small size.
As a member of the Commander series of equipment, the Pacific system can be used as a standalone system or as part of a larger Commander Pacific system. Its advanced features allow for precise measuring, monitoring, and control of multiple parameters, ensuring optimal aquatic conditions for your fish farm.
Trust in the OxyGuard Pacific Monitoring and Control System for reliable and precise measurements of aquatic parameters, including dissolved oxygen, pH, temperature, and more. With its modular design and advanced features, the Pacific system is the ideal tool for ensuring the health and wellbeing of your aquatic life.
Up to 20 probes: wired, wireless
Combination of relays and digital inputs/outputs (up tp 30 of each)
P-NET, API – Interface, TCP/Modbus, TCP/IP, USB
Built-in data logger
Touch-screen
To make a purchase, or for more information, please contact us at 844-946-4272 or email at info@globalaquaculturesupply.com.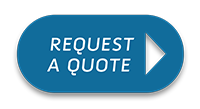 Sorry, there are no reviews for this product yet.