Are you in need of a filtration system that is fit to the specific needs of your aquaculture project? Look no further than our Skid Mounted Filtration Systems! Our turnkey, advanced filtration and disinfection systems deliver on your budget demands while providing you with a complete range of necessary water handling equipment and accessories.
Moreover, the Plug & Play Design makes installation quick and easy – our systems are modular, pre-tested, and skid-mounted for maximum convenience. Furthermore, every system is designed with advanced 3D CAD drawings for detailed specs and operational goals. At the heart of our offering is our commitment to quality. That's why we adhere to strict testing guidelines that include water testing and electrical testing for each unit prior to shipment. Every system is thoroughly tested and documented prior to shipping so you know what you're getting exactly matches your requirements.
At the heart of our offering is our commitment to quality. That's why we put all Skid Mounted Filtration Systems through meticulous testing guidelines prior to shipping - water testing, pre-programmed, electrical testing, and thorough documentation from the experts at our facility are just some of the measures taken for each system built.
Don't take chances with inferior solutions - trust in the Skid Mounted Filtration System from us an enjoy peace of mind knowing that each unit meets our exacting standards!
Why Choose Global Aquaculture Supply Skid-Mounted Filtration Systems?
Plug & Play Design – Systems are modular, skid-mounted and pre-tested systems that are easily installed with only minor plumbing and electrical connections.
3D CAD Design Included – Systems are designed and built to order, including a 3D CAD drawing to insure compatibility with existing site plans.
Tested & Documented Prior to Shipment – Strict testing guidelines that include water testing, electrical testing and documentation prior to shipment insure that every system operates to its design specification. System specific User's Manual included. 3rd Party certification by CSA, MET, UL available.
PERMA-BEADS® Media – Is a permanent, non-channeling, non-clogging filtration media solution used in organically loaded systems.
Wide Ranging Options – Systems are available with a wide range of equipment, control and monitoring options.
To make a purchase, or for more information, please contact us at 844-946-4272 or email at info@globalaquaculturesupply.com.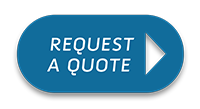 Sorry, there are no reviews for this product yet.