For the aquaculture specialist looking for reliable and durable valves, Waterco's brand of multiport valves is the perfect solution. Our prefabricated manual multiport valve kits come in 1.5", 2", 3" and 4" which eliminate the need for complicated plumbing installations. With our complete multiport valve kits you can be assured of easy maintenance for any sand/media filter.
The valves are built with heavy duty ABS and GFPP material to provide high performance and endure working pressures up to 58 psi with test pressures up to 87 psi. The lever action handles provide a long lasting operating system while the stainless steel components ensure top quality prefromance. With 6 way multiple valve positions you can order either a top or side mount configurations, depending on your specifications.
Rest assured that when you invest into Waterco Multiport Valves, you've made a sound investment for your aquaculture business needs!
To make a purchase, or for more information, please contact us at 844-946-4272 or email at info@globalaquaculturesupply.com.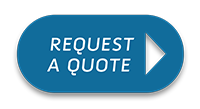 Sorry, there are no reviews for this product yet.