SITA High Output Stainless Steel UV sterilizers are designed for light commercial applications, providing maximum protection with minimal footprint. Our competitively priced units offer reliable performance and easy installation for aquatic life support such as research systems, ponds and water features.
The HO-SS series utilizes 80W high output low pressure lamps with a high quality polished 304 stainless steel vessel (standard), which ensures a dependable design with flexibility to meet any project need. The vertical self-supporting upright design is designed for quick and simple installation & requires little space in your facility. There is an optional 316L stainless steel vessel material upgrade available if desired.
For maximum versatility and reliable disinfection, our units come in 1 to 5 lamp configurations featuring a microprocessor based control system, manual quartz sleeve wiping system, UL listed plug-in ballasts, U-TYPE Inlet/Outlet configuration & UV intensity sensor. All of these advanced features make SITA High Output Stainless Steel UV sterilizers ideal for aquaculture specialists looking for the best equipment for their system at an economical price point.
To make a purchase, or for more information, please contact us at 844-946-4272 or email at info@globalaquaculturesupply.com.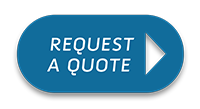 Sorry, there are no reviews for this product yet.