Spears Engineering has developed cutting-edge Van Stone Flanges for connecting pipe sections in easily detachable sections. With sizes from 1 inch to 12 inch, you are sure to find the perfect fit! Our flanges feature a patented locking system that ensures a secure connection stable enough for pressure and thermal cycling along with shock and vibration. Made from corrosion-resistant CPVC, our durable flanges will stand strong against even the toughest conditions - giving you peace of mind! With these high-quality flange sets from Spears Engineering, you can trust that your Van Stone Flanges will do the job right every time.
To make a purchase, or for more information, please contact us at 844-946-4272 or email at info@globalaquaculturesupply.com.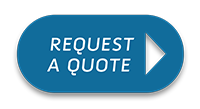 Sorry, there are no reviews for this product yet.