Our affordable EDPM Gasket & Bolt Sets are the perfect choice for aquaculture specialists who require an effective, reliable way to seal two Van Stone flanges together. This necessary but often overlooked set includes both the gaskets and bolts you will need to properly install and secure your system, allowing you to maintain optimal water levels with confidence. The materials used in this set have been tested in our factory settings and guarantee long-lasting performance. So don't worry about keeping your aquaculture systems leak-free, our Gasket & Bolt Sets for Van Stone Flanges get the job done right!
To make a purchase, or for more information, please contact us at 844-946-4272 or email at info@globalaquaculturesupply.com.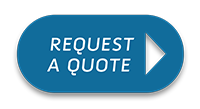 Sorry, there are no reviews for this product yet.