Global Aquaculture Supply is proud to offer the highest quality custom tank drain screens on the market. Perfect for any professional in the field of aquaculture, our Tank Drain Screens are lightweight and cost effective, providing the ideal solution for recirculating aquaculture systems and aquatic research tanks, whether it be for fish and shrimp grow-out, holding, breeding, or research purposes.
Made with high quality PVC and High-Density Polyethylene and incorporating built-in UV inhibitors that prevent color fading and breaking down from sunlight exposure, you can count on our Mesh Tank Drain Covers to be long-lasting solutions. They come in a variety of sizes so you can find the best fit for whatever system you're setting up.
As an aquaculture specialist, you know the importance of strong quality products – trust Global Aquaculture Supply as your go-to supplier for all your tank drain screen needs.
To make a purchase, or for more information, please contact us at 844-946-4272 or email at info@globalaquaculturesupply.com.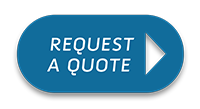 Sorry, there are no reviews for this product yet.