Global Aquaculture Supply Mesh Tank Covers provide a lightweight, durable and cost-effective solution for aquaculture systems. Our covers are ideal for fish and shrimp grow-out, holding, breeding, and research systems. Every one of our products is manufactured with FDA approvable, BPA-Free, Food Grade High-Density Polyethylene containing built-in UV inhibitors to protect against color fading or break-down from sunlight. Mesh Tank Covers are available 54" and 28" diameters, designed to fit 48" and 24" diameter (ID) tanks with 3" lips. Tank covers are designed to fit over the lip of the tanks. Utilizing this cutting edge innovation will supply increased efficiency and superior performance to your system requirements. As trusted specialists in aquatic systems, we understand how important it is to have reliable accessories, which perform optimally in any environment - that's why our prefabricated Mesh Tank Covers should be your first choice when it comes to aquatic tank covering solutions.
Product Details
Available 54" and 28" diameters
Designed to fit 48" and 24" diameter (ID) tanks with 3" lips
Lightweight
Excellent Durability
To make a purchase, or for more information, please contact us at 844-946-4272 or email at info@globalaquaculturesupply.com.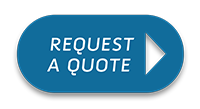 Sorry, there are no reviews for this product yet.