Global Aquaculture Supply is proud to offer our customers a wide range of standard and custom fiberglass tanks for use in aquaculture, aquatic research systems, zoos, and public aquariums. We work with the top aquaculture tank manufacturers to ensure that our customers have access to the highest quality products available on the market.
Our fiberglass tanks are available in a variety of shapes and volumes, ranging from 40 gallons to 100,000 gallons, making them suitable for a wide range of applications. We offer a variety of custom options, including double-walled insulation, windows or display viewing ports, legs or base-stands, custom pipe fittings, skimmer boxes, baffles and weirs, custom colors, and more.
Fiberglass tanks are an ideal choice for aquatic environments because they are long-lasting, economical, and made of polyester-reinforced fiberglass with a UV inhibitor designed to withstand exposure to sunlight and reduce degradation. FRP tanks are also strong, lightweight, corrosion-resistant, and can easily be repaired or modified for future applications.
Our tanks are available in FDA approvable materials and gel-coat, ensuring that they are safe for use in food and beverage processing applications. Most tanks nest or stack for economical shipping options, making them a convenient and cost-effective choice for businesses of all sizes.
Global Aquaculture Supply offers a range of high-quality fiberglass tanks that are suitable for a variety of applications. With custom options available, our customers can create a tank that meets their specific needs, and our tanks are built to last, making them a smart investment for any business.
Additional Options:
Insulated Walls & Bottom
Window or Display Viewing Port
Tank Filtration System
Drain Screen
Mesh Tank Cover
Legs or Base Stand
Custom Pipe Fittings
Drain Sump
Skimmer Box
Baffles and Weirs
Screens
To make a purchase, or for more information, please contact us at 844-946-4272 or email at info@globalaquaculturesupply.com.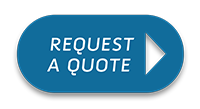 Sorry, there are no reviews for this product yet.