Global Aquaculture Supply's Custom Welded Polyethylene Tanks – the ultimate solution for your aquatic needs. Designed and manufactured with precision, these tanks are made from high-density polyethylene, ensuring durability and longevity. With a variety of configurations and volumes to choose from, you can now get a custom-made tank that fits your specific requirements.
Our custom welded tanks are free-standing, which means they do not require any external bracing, providing you with excellent access and ample working room between tanks. With a range of features available, including insulation, windows or display viewing ports, tank stands, lids, custom pipe fittings, skimmer boxes, baffles and weirs, and more, you have the flexibility to get a tank that suits your unique needs.
Whether you're looking for a cost-effective filtration solution, a holding tank for fish and shellfish, breeding or display systems, our Custom Welded Polyethylene Tanks are the ideal choice. With built-in UV inhibitors, you can be assured that your tank will not fade or break down due to prolonged exposure to sunlight. Plus, all our tanks are manufactured with FDA approvable, BPA-Free, Food Grade High-Density Polyethylene, ensuring that your aquatic creatures are safe and healthy.
In conclusion, if you're looking for a lightweight, cost-effective, and custom solution for your recirculating aquaculture systems and aquatic research purposes, look no further than Global Aquaculture Supply's Custom Welded Polyethylene Tanks. Contact us today to discuss your requirements and get a quote.
To make a purchase, or for more information, please contact us at 844-946-4272 or email at info@globalaquaculturesupply.com.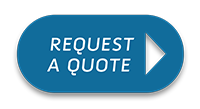 Sorry, there are no reviews for this product yet.