Waterco Fibreglass Filters are the latest in fibreglass winding technology. Manufactured with digitally controlled filament winding machines that expertly winds continuous strands of fibreglass filament to create a strong filter vessel with refined consistency and superior quality.
Waterco Fibreglass Filters are designed to withstand the constant increases and decreases in pressure experienced by media filters, making them a reliable and durable choice. Our filters have undergone accelerated cyclic testing, which has shown that even after simulating 20 years of use, Waterco Fibreglass Filters withstood cyclic wear and tear better than most other filters in its class.
Cleaning our filters is a breeze - simply turn the Multiport from the 'filter' position to the 'backwash' position and your filter is cleansed and ready to go.
If you're in need of a reliable and durable filtration solution, Waterco Fibreglass Filters are an excellent choice. Our use of the latest fibreglass winding technology and rigorous testing ensures that our filters provide superior quality and long-lasting performance.
To make a purchase, or for more information, please contact us at 844-946-4272 or email at info@globalaquaculturesupply.com.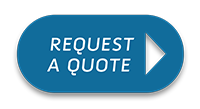 Sorry, there are no reviews for this product yet.