Looking for a reliable and efficient pump for your aquaculture needs? Look no further than the Sequence Alpha Primer Pumps from Global Aquaculture Supply. With their advanced features and top-of-the-line performance, these pumps are sure to keep your system running smoothly.
The Alpha Primer series is designed to integrate a basket-type pre-filter and self-priming capabilities into one efficient package. This means trouble-free operation and reliable performance, no matter what your needs may be. The motor is totally enclosed and fan-cooled for durability, and is available in both 115V and 230V models with an 8-foot cord set.
One of the standout features of the Alpha Primer series is its internal diffuser. This unique design allows for the displacement of trapped air, meaning that the pump can continue to move water even when there is some air in the line. This ensures consistent performance and reliable operation, no matter what challenges you may face.
In addition to its advanced features, the Alpha Primer series also includes an integrated strainer basket to help protect the internal rotating parts of the pump from damage due to external debris being pulled into the pump. The simple cover allows for quick cleaning, making maintenance a breeze.
With a five-year limited warranty, you can trust that the Sequence Alpha Primer Pumps from Global Aquaculture Supply are built to last. Invest in the best for your aquaculture system and experience the reliable performance and advanced features of the Alpha Primer series today!
To make a purchase, or for more information, please contact us at 844-946-4272 or email at info@globalaquaculturesupply.com.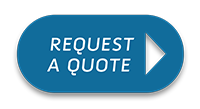 Sorry, there are no reviews for this product yet.