Sequence 1000 Pumps from Global Aquaculture Supply are the perfect solution for medium pressure and ample flow in your aquaculture system. These pumps set the standard by which all other pumps are measured, providing exceptional performance and reliability.
The Sequence 1000 Series pumps are a perfect blend of medium pressure and ample flow for the majority of applications. They are designed with the highest quality materials and feature a motor that is totally enclosed, fan-cooled for durability. With the option of 115V or 230V, these pumps are supplied with an 8-foot, 115V cord set, making them easy to install and use.
Assembled in the USA, these pumps are designed to meet the highest standards of quality and performance, ensuring reliable and long-lasting operation for your aquaculture needs. With their exceptional performance and durability, the Sequence 1000 Pumps are an essential component of any aquaculture system.
Order the Sequence 1000 Pump from Global Aquaculture Supply today and experience the difference in quality, performance, and reliability. With their perfect blend of medium pressure and ample flow, these pumps are the ultimate solution for all your aquaculture needs. Plus, with a five-year limited warranty, you can trust in the superior quality and reliability of these pumps for years to come.
To make a purchase, or for more information, please contact us at 844-946-4272 or email at info@globalaquaculturesupply.com.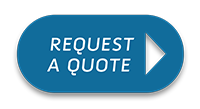 Sorry, there are no reviews for this product yet.