Introducing the Sequence® 4000 Pumps, designed to excel in performance and reliability, meeting the ever-growing demands of the aquaculture industry. Manufactured in the USA, these pumps combine cutting-edge technology and high-quality materials to offer an unmatched service life and optimum efficiency.
Key Features
Expansive Design: The innovative design of the Sequence® 4000 series allows for seamless integration into a wide range of applications, ensuring optimal performance in various environments.
Easy Installation: Each Sequence® 4000 pump comes complete with 2" FNPT and buttress thread ports along with unions, making installation and maintenance a breeze.
TEFC Motor: The Pumps are equipped with a totally enclosed, fan-cooled (TEFC) motor, ensuring durability and longevity in demanding conditions.
Quiet & Cool Operation: The low RPM motor configurations minimize noise levels and maintain a cool operating temperature, making them ideal for noise-sensitive environments.
Customizable Seal Options: Choose between standard mechanical seals featuring brass and carbon graphite vs. ceramic faces, or upgrade to 304 stainless steel (SS) silicon carbide vs. silicon carbide faces for enhanced durability and performance.
Voltage Compatibility: The Sequence® 4000 pumps are available in 115V or 230V options to suit your power requirements.
8-Foot, 115V Cordset: Each pump is supplied with an 8-foot, 115V cordset for effortless connectivity and setup.
3-Year Limited Warranty: The Sequence® 4000 series is backed by a 3-year limited warranty, giving you peace of mind and confidence in your investment.
Invest in the Sequence® 4000 Pumps from Global Aquaculture Supply for a powerful, reliable, and efficient pumping solution tailored to the demands of modern aquaculture applications.
To make a purchase, or for more information, please contact us at 844-946-4272 or email at info@globalaquaculturesupply.com.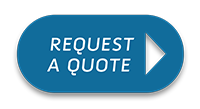 Sorry, there are no reviews for this product yet.