Now featuring WMT technology, these radial flow settlers provide more weir area and an adjustable leveling system, leading to increased settling and higher solids removal rates than ever before!
Radial Flow Settlers are a passive filtration device for removing solids quickly from your system. Since they operate of gravity, there is no energy used to run these, giving them a zero dollar cost of operation. We recommend plumbing these inline from the bottom drain of your tank to capture the large, settleable solids produced by your fish. Full fiberglass construction, and available with 45 degree or 60 degree cone slopes. Available in a wide range of sizes, from 12" to 10' diameter, so we are able to size one for any system out there. Give us a call today to discuss sizing and pricing!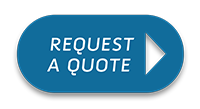 Sorry, there are no reviews for this product yet.