Radial Flow Settlers (RFS) are an efficient and reliable way to remove up to 85% of settleable solids from aquaculture effluent flows. Unlike many other filtration systems, RFS units use passive, gravity-fed filtration technology to ensure maximum efficiency and minimal energy consumption. The construction of our models is tough and durable molded fiberglass, with some models available in HDPE. Units are available in capacities ranging from 3 gpm to over 1000 gpm.
Radial Flow Settlers are effective at removing settleable solids such as sand and grit. They've been proven time and time again in recirculating aquaculture systems, aquaponics, specialty filtration applications and more - worldwide. Not only that - RFS units provide approximately twice the TSS (total suspended solids) removal efficiency as swirl separators with matching size and surface loading rate!
For those seeking an effective solution for their solids filtration needs, drastically reduced maintenance costs compared to conventional methods, we highly recommend Radial Flow Settlers. With decades of experience working alongside businesses in the aquaculture sector, our team of experts can help select and install a solution that will meet your unique specifications. Get in touch today to learn more!
To make a purchase, or for more information, please contact us at 844-946-4272 or email at info@globalaquaculturesupply.com.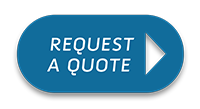 Sorry, there are no reviews for this product yet.