UltraFlo 4000 Ultrasonic Flow Meters from Global Aquaculture Supply are the ultimate solution for measuring both conductive and nonconductive liquids. This state-of-the-art ultrasonic flow meter is specifically designed to measure very low flow rates and is an excellent choice for very corrosive liquids such as strong acids and alkalies.
Unlike traditional flow meters, the UltraFlo 4000 has no moving parts, making it a reliable and low-maintenance option for pulsating, dosing, and metering flow. The UltraFlo 4000 is also equipped with corrosion-resistant Polysulfone parts that come into contact with the liquid, ensuring the longevity and durability of the device.
The UltraFlo 4000 is designed to provide accurate flow measurements even in challenging environments. It comes equipped with PVC-CPVC True Union Ends (optional), an RS-485 output, a 4-20mA output, and a pulse relay. The device also features a flow rate display, totalizer display, and an empty pipe alarm.
The UltraFlo 4000 is housed in an IP67 enclosure, making it suitable for harsh outdoor environments. It also has a negligible pressure drop, ensuring that it does not interfere with the flow rate of the liquid being measured.
In conclusion, the UltraFlo 4000 Ultrasonic Flow Meter is a top-of-the-line product that offers reliable and accurate flow measurement capabilities. Whether you need to measure low flow rates or corrosive liquids, the UltraFlo 4000 is the perfect solution. With its advanced features and durable design, this product is an excellent investment for businesses looking to optimize their liquid flow measurements.
To make a purchase, or for more information, please contact us at 844-946-4272 or email at info@globalaquaculturesupply.com.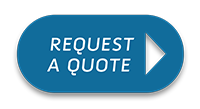 Sorry, there are no reviews for this product yet.