The Truflo UF500 Clamp-On Ultrasonic Flow Meter from Global Aquaculture Supply is the perfect solution for accurate and hassle-free liquid flow measurement. With no need for pipe cutting, the UF500 eliminates flow restrictions and is incredibly easy to install, saving you time and effort.
Designed with long-lasting performance in mind, this rugged sensor is highly repeatable and offers exceptional value with virtually no maintenance required. Its ultrasonic transducer sends over 50 pulses per second, ensuring accurate measurement of liquid flow rates in full pipes, even in low-pressure systems.
The UF500 has a wide dynamic flow range of 0.1 to 5 m/s (0.3 to 15 ft/s), and is available in ABS or Aluminum bodies, providing the perfect combination of lightweight and excellent external corrosion resistance. You can install this ultrasonic clamp-on flow meter in under two minutes, without having to alter your current piping configurations.
Equipped with a large blue OLED low light display, the UF500 provides high accuracy of ± 2.0% of full scale. It works on a variety of pipe materials such as PVC, PP, PVDF, PE, SS, and Copper, making it versatile for various applications.
The UF500 is suitable for a diverse range of applications, including chemical processes, water usage, scrubber and gas stacks, sodium hypochlorite, visual flow indication, and totalizer-batching applications.
Choose the Truflo UF500 Clamp-On Ultrasonic Flow Meter from Global Aquaculture Supply for hassle-free, accurate, and reliable liquid flow measurement.
To make a purchase, or for more information, please contact us at 844-946-4272 or email at info@globalaquaculturesupply.com.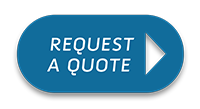 Sorry, there are no reviews for this product yet.