Introducing the PT Series Pressure Transducer, a leading choice among aquaculture specialists looking for accurate measurement of water level and pressure systems. Our high-quality, compact sensor-transmitters are tailored to endure saltwater conditions with 316 stainless steel wetted parts and feature a ceramic measuring cell that provides excellent EMC properties. Models available in standard pressure ranges of 0-100 inches and 0-30 psi enable the system to fit your requirements precisely. This plug-in device connects quickly and easily with an M12 connector and includes a standard 1/4"-18 NPT male thread for process connection. As an expert in aquatic life support systems, you can trust the PT Series Sensor Transmitter to provide precise measurements without fail - allowing you to focus on other aspects of your work.
Product Details
Saltwater compatible with 316 stainless steel wetted parts and Ceramic measuring cell
Compact and robust design for inline process applications
Excellent EMC properties
Available in standard pressure ranges: 0-100 inches and 0-30 psi
Analog output 4-20mA
Process connection 1/4"-18 NPT male thread
Plug-in device with M12 connector
To make a purchase, or for more information, please contact us at 844-946-4272 or email at info@globalaquaculturesupply.com.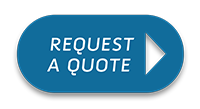 Sorry, there are no reviews for this product yet.