Icon Submersible Level Sensors from Global Aquaculture Supply – the ultimate solution for tank level monitoring. Our level sensors are unmatched in the industry for their reliability and accuracy. Whether you are dealing with foam, vapor, turbulence, or condensate, our sensors are completely unaffected, providing you with an accurate reading in any environment.
Our submersible level sensors utilize piezo or capacitive technology, ensuring that you get industry-leading accuracy and reliability every time. Our sensors are the perfect choice for tank level monitoring, with next-generation performance that exceeds even the most difficult process applications.
We offer our submersible level sensors in a variety of materials, including PVC, PP, PVDF, PTFE, Teflon, and 316SS. This means that you can choose a sensor that is chemically compatible with even your most corrosive applications.
Our sensors are re-engineered to provide you with the best possible performance. With an integrally molded weight, there is no floating to worry about. Our sensors also feature a Kalrez O-ring, Teflon® jacketed cable, and ceramic sensing diaphragm. Best of all, there is no programming required, so you can start using your sensor right away.
If you are looking for a reliable, accurate, and easy-to-use submersible level sensor for your tank level monitoring needs, the Icon Submersible Level Sensors from Global Aquaculture Supply are the right choice. Contact us today to learn more about our industry-leading level sensors and how they can help you achieve your monitoring goals.
To make a purchase, or for more information, please contact us at 844-946-4272 or email at info@globalaquaculturesupply.com.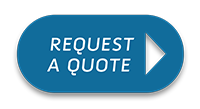 Sorry, there are no reviews for this product yet.