Introducing the Icon CFL Float Level Sensor - the ultimate solution for accurate liquid level measurement! This innovative product from Global Aquaculture Supply is designed to provide reliable and precise readings for a wide range of applications.
The Icon CFL Float Level Sensor features a durable plastic float with a powerful magnet inside. As the liquid level changes, the float moves accordingly, providing a linear movement that is directly proportional to the level being measured. This movement excites the divider circuit that is located inside the stem, which is then converted into an analog 4-20mA output signal.
With its advanced technology, the Icon CFL Float Level Sensor is able to deliver consistent and accurate results, even in challenging environments. It is easy to install and maintain, making it a practical choice for a variety of industries, including aquaculture, wastewater treatment, and chemical processing.
At Global Aquaculture Supply, we are committed to providing our customers with the highest quality products and exceptional customer service. Our Icon CFL Float Level Sensor is no exception - it is built to last and backed by our commitment to excellence. Order your Icon CFL Float Level Sensor today and experience the difference for yourself!
To make a purchase, or for more information, please contact us at 844-946-4272 or email at info@globalaquaculturesupply.com.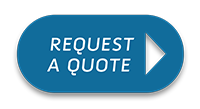 Sorry, there are no reviews for this product yet.