OxyGuard Polaris C Handheld Meters are a high-performance and low-cost solution for measuring dissolved oxygen and temperature in aquatic environments. With its sturdy design and ease of use, the Polaris C is ideal for use in harsh conditions and is almost maintenance-free.
The Polaris C meter can store up to 2500 complete data sets, including time and date stamps, providing valuable insights into your aquatic environment. The data can be stored in the meter or easily transferred to Cobália using Bluetooth technology or NFC tags. Simply scan the Cobália NFC tag of the tank, and all the data will be uploaded to your "digital farm" for analysis.
The meter also features a built-in self-check of all hardware, automatic barometric pressure compensation, and a notably short response time. With the Polaris C meter, you can trust in the high-quality associated with OxyGuard technology and a product that will serve you well for many years.
Trust in the OxyGuard Polaris C Handheld Meters for reliable and precise measurements of dissolved oxygen and temperature in your aquatic environment. With its advanced features, user-friendly design, and easy data transfer capabilities, the Polaris C is the ideal tool for ensuring optimal conditions and the health of your aquatic life.
To make a purchase, or for more information, please contact us at 844-946-4272 or email at info@globalaquaculturesupply.com.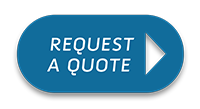 Sorry, there are no reviews for this product yet.