OxyGuard Handy Salinity Meters are a handheld instrument specially designed for aquaculture use. With factory calibration and automatic temperature compensation, the Handy Salinity Meter is extremely easy to use, providing direct salinity readings on the display. Additionally, temperature is measured and displayed for added convenience.
The Handy Salinity Meter incorporates automatic check functions to ensure reliability, providing accurate and precise measurements every time. The probe is designed for trouble-free use, with features specifically suited to the demands of aquaculture. Inductive technology is used, eliminating the need to worry about deposits on the surface of the probe. All you need to do is ensure that the hole in the probe is open and relatively clean.
Trust in the OxyGuard Handy Salinity Meter for reliable and precise measurements of salinity levels in your aquatic environment. With its user-friendly design, automatic check functions, and trouble-free probe, the Handy Salinity Meter is the ideal tool for ensuring optimal conditions and the health of your aquatic life.
To make a purchase, or for more information, please contact us at 844-946-4272 or email at info@globalaquaculturesupply.com.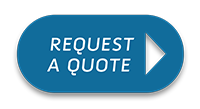 Sorry, there are no reviews for this product yet.